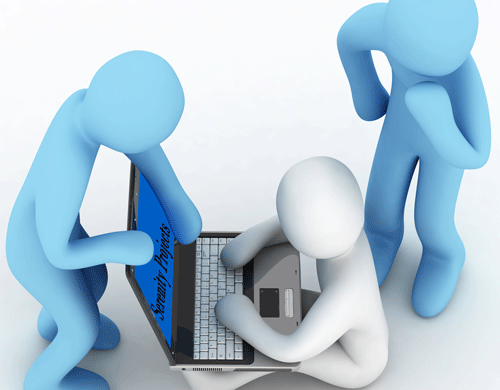 The team of computer experts at Serenity Projects look forward to working with you in the area of solution development. We offer several types of solutions that are geared towards your needs and customized to give you the most benefit for your investment. Our services include:
A solution for you may use one or more of these services.
Our technical team consists of qualified staff and consultants with over twenty years of experience. We can provide you with an off-the-shelf application that may be sufficient for your company's operation, or develop a fully customized version based on your specific project needs. The development tools used in creating these applications are an integral part of this team's sound knowledge base. This team has worked with several clients in very diverse industries such as Education, International Business, Import-Export, Manufacturing, Cellular Communications, County Government, State Government, City Government, Automobile, Finance and Banking, Shipping and Freight, Legal, Building and Architecture, Health Care, Pharmaceutical, Marine and Yacht, and Travel and Tourism. Give yourself and your company the opportunity to enjoy not just a quality of development that is unmatched, but one that is done at an affordable price and accompanied by excellent after-project support and training.
We also give clients the option of "coaching" or working with their existing technical team in the development or customization of software needed for their specific operations. This yields a two-fold benefit in that it oftentimes saves development cost to better meet the client's budget constraints, and it equips the organization to handle future development in-house with little or no continued support.
Our technical group offers you and your company a five-part technical training solution that is geared to your needs. This includes:
Formal classroom training
Customized individual and group training
Proprietary software training
Training to prepare you for Certification such as A+, CNA, CNE, MCTS and others in the Microsoft Series
Training in the form of telephone or floor support which is done at the employee's desk so that he or she can apply specific topics to enhance job duties and improve overall job performance and production
We pride ourselves on our ability to offer excellent, 24-hour contract support. Developing a client's software is only half of the task. The other is being there when problems arise. We not only provide you with the necessary technical after-support and training but we can team up with our HRD Solutions Division to give you the necessary Change Management Training to better guide you and your staff through the transition.