Faculty and Content Developer Profile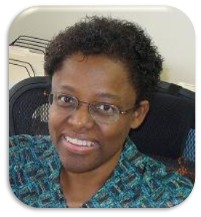 Ms. Jennifer Hoyte
B.Sc. Computer Science and Mathematics
M.Sc. Computer Science
Software Development
Project Design & Management
Professional Education
Expertise
Systems Development
Programming
Database Systems
Mathematics
Workplace Technology
Microcomputer Applications
Jennifer Hoyte is a skilled and experienced technical-solutions professional. She is passionate about technology, teaching, and training. With a mark of excellence in her work, Jennifer is committed to bridging the gap between customer needs and technical-system solutions.
Jennifer's experience in technical services spans decades of committed and creative service in a diversity of capacities. Jennifer has served as a Research Scientist, Software Development Manager, Director of Systems & Programming, and Technical Consultant to several organizations.
Jennifer has served in her current role, Director of Technical Services for Serenity Projects, Inc, since 1997. In this role, Jennifer is responsible for Application System development and management, Internet/intranet development and support, Documentation development, Corporate Training, and Financial Administration.
Graduating with a distinction in Computer Science, Jennifer earned her Bachelor's degree in Computer Science and Mathematics from Ohio State University. She went on to earn her Masters degree in Computer Science while working as a Lecturer/Graduate Teaching Associate. In this role, Jennifer made immediate use of her coursework and passion for teaching, preparing lecture material and assignments and facilitating classes on Data Processing and Advanced Programming. After college, Jennifer continued to lecture her favorite programming language - IBM/370 Assembler.
Jennifer's first post-graduate job was as a Researcher at Battelle Memorial Institute, a large and privately-owned research organization. With the Institute, Jennifer served as part of a group supporting BASIS, an existing hierarchical database system, and developing a new relational database management system called DM. Jennifer continued with this group as it was spun off as Information Dimensions, Inc. (IDI) with a focus on the second-generation of BASIS/DM - the new Document Management System, BASISplus. Jennifer's responsibilities with ISI included project management and development of the Database Administrator's modules and associated utilities for BASISplus.
Working in software development equipped Jennifer with experience in programming for multiple platforms and gave her a keen understanding of the issues associated with porting software to various operating systems. Jennifer later transitioned to head the Office Integration group, which was responsible for developing the user interfaces necessary for word processors and other desktop applications to interface to data residing in a BASISplus database. This experience would serve to spark within Jennifer an interest in the desktop development arena. After moving to Florida in 1993, Jennifer continued to build on her multi-platform skills as Director of the Systems and Programming for the City of Hollywood. As Director of this division, Jennifer was responsible for implementing and maintaining the metropolitan area network, the helpdesk, the training lab and all software applications on the mainframe and PCs citywide.
Today, Jennifer continues to serve many of the organizations of which she has been a part through professional Technical Consulting. Jennifer also continues to exercise her love of teaching by serving as an Adjunct Faculty member with various colleges and universities in South Florida. In this capacity, Jennifer both serves as an experienced facilitator, as well as an online course developer.
Jennifer's history and long-standing corporate and professional relationships serve to illustrate her commitment to providing innovative and savvy technical system solutions that meet and exceed the needs of her customer. She is committed to and known for her quality workmanship and endorsement of excellence at every step of each project.
Jennifer now serves as a member-at-large of the Drucker Society of South Florida to ensure the Society's quality and effectiveness in the technical arena.