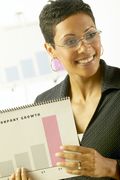 We are seeking individuals with strong skills and qualifications along with good attitude, great team spirit, honesty, integrity and professionalism who can help us maintain our motto of ...
Endorsed with Excellence
Vacancy
HRD Specialist
Qualification: Applicants with Experience
As experienced applicant will have a) at least a Bachelor's Degree from a regionally accredited university; b) at least three (3) years of quality training analysis and evaluation experience. Applicant must have a clear understanding of the 21st Century market demands, Performance-Based Training and ROI and c) pass our in-house Training Presentation with a score of 90% or higher.
Qualification: Applicants without Experience:
Sorry - applicants must have required experience due to the nature of this vacancy.
How to Apply:
Email resume along with 4 references and unofficial college transcript(s).
Interview Procedure:

Telephone Interview

In-Person Interview

In-Person Presentation (1 hour)

Notes:
Classroom Training: Consultants must be resident within the South Florida tri-county area, preferably in Palm Beach County.
Compensation:

With experience: $50 - $75/hour based on project

Without experience: Not applicable

Benefits:
Various benefits will be considered only for full-time positions involving a minimum of 40 hours per week.