Faculty and Content Developer Profile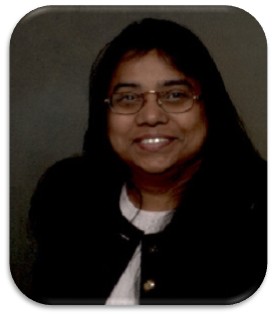 Dr. Dale A Dan
A.A. Spanish
B.A. Criminology & Criminal Justice
MBA Business & Public Administration
Ed. D. Education Leadership & Human Resources Development
Corporate Learning
Professional Education
Elearning Administration
HRD
Expertise
Leadership
Management
MBA series
Education
HRD & HRM
Business
Business Communication
Time Management
Team Management
Team Building
Mediation
Conflict Resolution
Customer Service
Project Management
Dr. Dan served as Chief Learning Officer building a high-quality global online and on-campus education efforts. Her leadership has resulted in a world-renowned Online Institute that will perfect the fields of geriatrics and gerontology along with developing best practices for both organizational leadership and management.
Dr. Dan led the Online Education efforts at the MacArthur School of Leadership, Palm Beach Atlantic University (PBA) where she taught a variety of Business and Leadership Courses. In a short period, the Online Program experienced exponential growth in overall quality along with faculty and student increase – the first for the university since 1968. The program also served a large group of adults in the Belle Glade area who were single parents.
She is also the Senior Vice President of Online Education for Serenity Projects, Inc., a learning institution that provides Elearning and HRD (Human Resource Development) solutions both nationally and internationally through its team of 46 consultants who represent 13 countries. Training is offered both online and via traditional classroom formats. Throughout her years with Serenity, Dr. Dan was able to work on a variety of projects for several corporations and academic institutions.
One of Dr. Dan's most recent consulting assignments placed her as the Senior Vice President of Online Education for a Worldwide Relocations Company. The company has 110 offices in 43 countries and approximately 3,500 employees. Dr. Dan headed all HRD efforts in three regions: the Americas (6 countries); Asia-Pacific (15 countries) and EMEA Europe, Middle-East & Africa – 13 countries). Her main task was to take the company's efforts in HRD from below ground zero to a level that would help the organization reach its goal of industry competitiveness. Some of the projects included the building of an industry-renowned corporate online university. Dr. Dan introduced the HRD concept to the company and made much progress in materializing this HRD vision throughout the company. Through the use of cutting-edge technology solutions, Dr. Dan provided systems that resulted in consistent HR processes and procedures across the board. She also developed internet- and intranet-based programs that provided quality resources to managers and staff worldwide. Through this corporate university, she succeeded in implementing an education that resulted in a high consistency and value despite the company's wide geographical spread. Dr. Dan does not believe that successful HR systems, polices and procedures can exist without Training & Development efforts – together these are the keys that grow, develop and maintain employees. She also does not believe in ad hoc training efforts. Training is a process that must involve careful pre-training, training, learning and application stages in order to yield quality results.
Dr. Dan also served as the Dean of Online Academic Affairs for a SACS-Accredited Educational Institution with 11 branches and a direct staff of 52 reporting to her including faculty and support staff (SACS is the highest level of regional accreditation within the United States). Dr. Dan's main responsibility was to head the Elearning Campus where she played a vital role in the provision of online training and education to some 5,500 students. Dr. Dan directly involved herself in the actual training and development of the business-related courses, which provided skills needed for this 21st century work environment. Dr. Dan's main strength in training is her ability to align training with performance outcomes. She has the unique skill of targeting specific job-related training, which inevitably increases job performance and the company's overall competitiveness. Her main area of interest is Human Resource Development through cutting-edge technological education. She has quality experience in both classroom- and Elearning training and is known for her ability to mirror the ground-based experience at the Elearning level by providing a training experience that is personally and professionally rewarding.
Prior to training, Dale served the Courts of Ohio and Florida for about ten years. She served as Probation Officer, Senior Court Projects Analyst and United States Supreme Court Mediator. Dale studied court policies and procedures but once again ended up focusing on employee training and development.
Her strength in HRD lies in her belief that human capital is a company's greatest asset – the technology, buildings, stocks and bonds are driven and maintained by people. Dr. Dan is known for her philosophy that it is not profit that births relationship but it is relationship that drives and maintains profit. As much as she believes in relationships selling, she believes in 'Relationship HR' where all strategic and functional HR tasks should be driven by a desire to establish and maintain strong company relationships with executives, managers and staff – herein lies an answer for a low turnover rates. Many will attest to Dr. Dan's passion for the HRD area. After some 22 areas in the HR & Training arenas, she is highly self-motivated. Her leadership in HRD included a variety of HRD projects – Training & Development; Human Resources Administration, Benefits Administration, Recruiting, Hiring, Orientation and Termination Processes, Employee's Termination, Payroll Administration, Compensation Administration, Yearly Audits, Surveys, and Reporting
Dr. Dan is certified jointly by the University of Connecticut and the Mediation Training Institute in the area of Corporate Mediation. She is also certified by the United States Supreme Court in the area of Court Mediation. Dr. Dan has spent years in formal and informal mediation of management-staff and staff-staff conflicts. Dr. Dan undertook the task of training and mediating for the EEOC offices located nationally. She has experienced a personal fulfillment from the many resolutions that she has seen throughout both her career and personal life. Dr. Dan utilizes both first- and third-party mediation tools to resolve workplace conflicts.
Dr. Dan's doctoral studies are in the areas of Education, Organizational Leadership and Human Resource Development. She pursued Masters Degree in Business & Public Administration. She was outstanding in her academic pursuits and earned her Diploma of Excellence in European & Hispanic Studies. Throughout her academic experience, she received the Blue Ribbon Award for being the most Outstanding American Graduate in Hispanic and European Studies that year, and the Mayor's Award (Columbus, Ohio) for Service. She graduated from the Venezuelan Bilingual Institute with Highest Honors. Dr. Dan received numerous awards for Best Orator, Outstanding Student and for Loyalty and Service. Dr. Dan is a member of the National Dean's Honor Society and the Sigma Delta Beta Chapter for quality business professionals. She has been honored as an Outstanding Woman of Technology for America. She is famously known throughout Florida, USA as the Online Education 'Guru'.
On a personal level, Dr. Dan's hobbies are walking, piano, horse riding, reading, writing and simply being a friend. She is the Assistant Director of an International Christian Outreach Center where Dr. Dan's main desires are to support brilliant, but disadvantaged kids, so that they in turn can improve their family's standard of living and to minister inspirational songs and scriptures to the Blind.
With a philosophy of "Let my watchword forever be Excellence", Dr. Dan has excelled in the many tasks set before her and looks forward to continuing her motto of Excellence wherever she goes. When challenges present themselves, she calmly finds ways to overcome these with as little down time as possible.